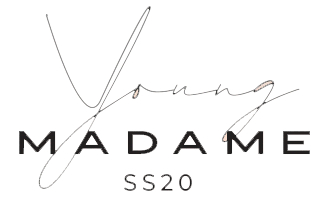 current trends and are becoming millionaires in no time.
This Spring/Summer 2020 collection, Milin Yuvacharaskul and her design team are presenting the new inspiration "Young Madame", successful self-made woman has blazed her own trail and lives a lifestyle of value.
The fabric applied in the collection is modern lily lace on jacket and mini skirt, woven knit tweed on collarless blazer, pleated metallic knit on off shoulder dress and translucent sequin dress. The techniques range from ruching balloon-shaped sleeve dress to keyhole front with knotted center jumpsuit.
Lastly, the item not to be missed is golden and silver chain, embellished with letter "M" and martini glass pendant from Milin Classic, comes with necklace and belt which can match with every look perfectly.
Discover new experiences in New Wealth's lifestyle today.