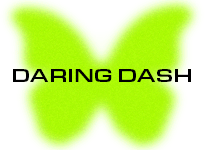 In a chaotic world where we are living, the faith in the power of small actions is the beginning of a change a phenomenon called Butterfly Effect. A slight move of a butterfly's wings is able to create a chain impact or even a giant tornado at the opposite side of the continent portraying that some tiny things we overlook may turn into a super power that is important enough to start a great phenomenon.
Milin, likewise, possesses sharp daring and clear direction towards change without any fear representing ladies of modern times full of power to anticipate and to confront better things. For each piece of clothing, Milin and her skillful team have meticulously put all efforts in every step of the process from designing, pattern printing, coloring and detailing. Adding a little magic and adjustment to a piece, for example, different angles of fabric laying, can unbelievably and totally change its perspective and silhouette.
For Autumn/Winter 2021, Milin carries on with the determined ideology applying Butterfly Effect as the inspiration for the collection starting from designing and rigorously adjusting all the lines and small details for the ultimate result. The outstanding technique applied is draping on a mannequin by discreetly specify the right position of the drape in order to perfectly flaunt women's curves as seen on the one-shoulder top with special draping around the cuff. In addition, some pieces are partially accustomed to conceive brand new cuttings as seen on the sharp shoulder mini dress with a little cutting adjustment on the chest for more feminine sense. Curve cutting also appears on the hem of shorts for eye-catching effect with woven crystal chain detail. New cuttings are then applied on a total look of corset crop top with novel draping on the chest worn with skort or on a mini dress with butterfly-wing cutting around the neck line embroidered with crystal chain. The textile selection of the collection also varies from jacquard tweed for trousers and bralettes; lurex tweed on a total look of jacket paired with shorts; glittered fabric for humble yet striking single-breasted blazer or jersey for side slit mini dress that boosts ultimate charisma.
Adding astonishment to the collection with the exceptional selection of colors, the inspiration is from colors of radiant aura covering several colors such as bright yellow on the bodycon dress; olive green on a total look of top and draped skirt; rose pink on a mini jersey dress; cobalt blue on the print; grey on a tube mini dress with butterfly-wing frills and black and white to empower Milin's ladies. Last but not least and cannot be missed for this collection is, of course, a signature print, which has always been Milin's autograph. This time around, the print is in chaotic flying butterflies that appears on many items from the collection such as a mini dress with a new cutting; comfortable loungewear set of a shirt and shorts; a minidress with draping on the hip and a rope dress with pulling waist detail.
Another essential piece of the collection is Milin's classic M-shaped earrings that come in gold and silver with a selection of 3 sizes to perfectly complete the looks for different occasions.
Join Milin to make a change and discover the new experience today!
#MilinAW21 #MilinDaringDash