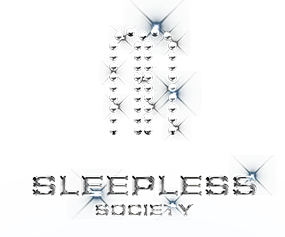 New York City, the diversified metropolis of lights and colors where people, dreams and cultures gather. After the most severe pandemic in recent history, city girls all yearn for their sassy night life in such colorful vibes of light and sound, fun and mingling. Even when they are about to close their eyes at night, the sassy girlfriends will drag them out of bed for a night-long hang out. New York is truly the city that never sleeps.
For Resort 2022 Collection, Milin and the design team get right into the heart of those frustrated girls who have longed for their usual sleepless night life, so that they designed a special collection 'Sleepless Society' to celebrate the much-awaited festive time of year with the intention to burst out the city girl's anticipation to live their night life to the fullest revitalizing the sleepless vibrance of New York once again.
Starting with the most outstanding sets of pajamas that shine out both in bed and in the club coming in 3 styles—a set of satin long-sleeve shirt with hem and side slit trousers that will get you ready for a night out just with a pair of stilettos; a another set of casual-yet-sporty short-sleeve collared shirt and shorts with the newly-designed Milin crystal logo and; lastly, a set of black velvet pinstripe shirts and trousers adorned with ostrich feather-hem to match with the lace bralette. Shine your best in the subway with the duchess satin v-collar cropped bra and matching low-waist mini skirt in the latest silhouette and finish the look with the satin kimono rope to turn all eyes to you. Stun Time Square with the shiny satin slip dress adorned with ostrich feather that comes into 2 styles—mini and maxi. Highlight your fighter soul who is always ready to confront everything in boxing shorts or mini skirts with smocked waist and the new Milin logo tag.
The bold style of this collection comes with interesting techniques such as abundant crystal techniques from ombre crystals on the T-shirt representing colorful lights from the skyscrapers to new Milin crystal logo on the collar and waist tag; crystals neatly arranged into M on the v-collar cropped bra or the smocking technique on the bodycon dress with frill hem that comes into both mini and maxi to layered frills on cropped tube top matching with mesh-on-lurex jacket. As outstanding as the techniques of the collection, the colors are bright yet subtle. From bright purple and lemon green camisoles with contrast straps to fuchsia cropped bra and mini skirt or neutral hues such as silver and beige slip dress to light blue and peach kimono rope that are divisibly matched with any color tones.
Spend your sleepless night away like a wild city girl today at Milin.
#MilinResort22 #MilinSleeplessSociety