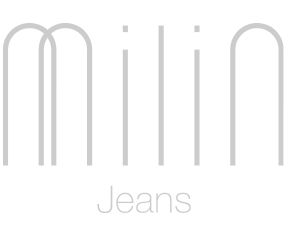 "Milin Jeans," an exclusive line extended from Milin that comes with a new-normal challenge, "Day-to-Night Jeans" for young and fearless sensations eager to break the rules. This new line of multi-occasion unisex silhouettes are compatible for different generations, leaving room for imagination by mixing and matching into borderless styles, while being adaptive to your everyday look.
This time around, Milin and the design team have incorporated all-time favorite silhouettes from Milin's best-sellers to Milin girls' beloved and redefined signature items that exudes a little sassiness and insurgency from every piece in this very special line of 6 styles.
Pumpkin Shorts—flared shorts with front pleats and crystal embellishments that give you a sweet yet sexy look in powder pink or a chic look in soft black.
Hot Shorts—micro denim shorts that guarantee the highest level of shortness! Comes with a removable crystal embellished belt, these shorties are available in a grey wash and white.
Sass Skort—Milin's all-time hit, 'skort' tailored with classic jean technique and contrast color stitching. These sassy silhouettes come in blue denim and so black.
High Straight Flush—classic high rise straight leg jeans that are available in blue denim and white that includes a playful ankle slit.
Boyfriend Bling—straight leg boyfriend jeans with crystal embellishments that give you comfort in style, available in powder pink and light denim.
Bermuda Slit—high rise Bermuda denim shorts with a cheeky slit at the thigh, available in a classic grey wash and a new beige color.
In addition to our line of distinctive jean styles, sizing has also been extended to support different body frames with a shape-hugging stitch. Milin Jeans' waist sizing are available from 25 to 32.
What's not to be missed are Milin's signature features incorporated in every item of this jeans line from the original Milin button, vegan leather Milin patch on the waist line, to the original Milin logo embroidery. All Milin Jeans offer effortless style and comfort with our use of stone and enzyme washing process. This technique ensures your jeans are always soft, comfortable, and just like new. A large part of Milin Jeans are also environmentally conscious as we introduce BCI (Better Cotton Initiative) into our production ways. This initiative ensures the use of sustainable cotton along with procedures that are purely environmentally-centered. Less water wastage is also a major environmental plus when it comes to our denim wash process. Unlike most jeans, Milin Denim uses the closed water loop wash process for all our denim pieces which ensures little to no water waste on the environment as well.
Sense the Young and Fearless Sensation online today at online store.
#MilinJeans